Appraisal, Sales and Consulting Services
---
It is our philosophy to "Provide The Very Best". There are numerous phonograph appraisal, retoration and sales companies, and some are admittedly quite good. However, many of these entities are generic "antique dealers" who do not share our passion for authenticity and detail, nor do they have the necessary in-depth knowledge about the nuances of Victor and Victrola products. One may easily find another source for phonograph sales, repairs or appraisals, but none will match our accuracy, quality and attention to detail. We only sell and appraise Victor and Victrola products, and are the leading experts in these phonographs. We will never compromise quality in providing you with a quality sale, or an accurate appraisal.
We provide honest value, and we always stand behind our work. We have restored and sold Victor and Victrola phonographs for museums, television & movie studios (the Victrolas you see on "Boardwalk Empire" came from us!) and for special exhibits all over the world.
Victor-Victrola.com will always remain a free informational and research resource, and will continue to grow in content and accuracy. Above all, it is our goal to support and expand this fantastic hobby.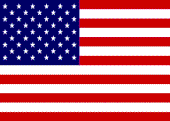 We use only American-Made replacement parts, finishing materials and labor.
PLEASE NOTE!
Sales, Appraisal, and Consulation Services are again available! Click on the buttons below for more information.
Victor-Victrola is still in the process of relocating to the Southeast USA. We have temporarily suspended our restoration services until later this year.
Appraisals for Victor and Victrola machines ONLY. For a nominal fee, clients will receive a written valuation estimate, information on the build date and rarity of their phonograph, along with data indicating how many remaining similar models have been registered in the database.

We have hundreds of Victor and Victrola phonographs in stock at all times. All are fully repaired and ready to go!

We provide complete and accurate restorations of all Victor and Victrola products. Please note that we do not restore other phongraph makes.

We stock parts ONLY for our own projects. We do not sell individual parts or components. Click this link for a complete list of suppliers of parts/needles/cabinets
Is your Victor motor noisy or sluggish? Is the sound distorted? Need other mechanical work?

For those interested in purchasing a Victor or Victrola product from Ebay or other sources, we offer online or telephone consultations regarding price, authenticity and condition for a nominal fee. We also provide telephone or in-person assistance for "do-it-yourselfers" who need advice or technical support while restoring or repairing a Victor product.