Appraisal, Sales and Consulting Services
---
It is our philosophy to "Provide The Very Best". There are several other phonograph appraisal and sales companies, and some are admittedly quite good. However, many are generic "antique dealers" who do not share our passion for authenticity and detail, nor do they have the necessary in-depth knowledge about the nuances of Victor and Victrola products. One may easily find another source for phonograph sales, repairs or appraisals, but none will match our accuracy, quality and attention to detail. We only sell and appraise Victor and Victrola products, and are the leading experts in these phonographs. We will never compromise quality in providing you with a quality sale, or an accurate appraisal.
We provide honest value, and we always stand behind our work. We have restored and sold Victor and Victrola phonographs for museums, television & movie studios (the Victrolas you see on "Boardwalk Empire" came from us!) and for special exhibits all over the world.
Victor-Victrola.com will always remain a free informational resource, and will continue to grow in content and accuracy. Above all, it is our goal to support and expand this fantastic hobby.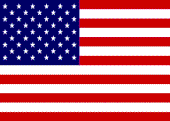 We use only American-Made replacement parts, finishing materials and labor.
PLEASE NOTE!
Appraisal and Consulation Services are again available! Please click on the buttons below for more information.
Victor-Victrola is still in the process of relocating to the Southeast USA. We have temporarily suspended our sales and restoration services until later this year. The Victor-Victrola website will remain operational for informational purposes during our move. We anticipate being back in full operation shortly.
Appraisals for Victor and Victrola machines ONLY. For a nominal fee, clients will receive a written valuation estimate, information on the build date and rarity of their phonograph, along with data indicating how many remaining similar models have been registered in the database.

We have hundreds of Victor and Victrola phonographs in stock at all times. All are fully repaired and ready to go!

We stock parts ONLY for our own projects. We do not sell individual parts or components. Click this link for a complete list of suppliers of parts/needles/cabinets
Is your Victor motor noisy or sluggish? Is the sound distorted? Need other mechanical work?

For those interested in purchasing a Victor or Victrola product from Ebay or other sources, we offer online or telephone consultations regarding price, authenticity and condition for a nominal fee. We also provide telephone or in-person assistance for "do-it-yourselfers" who need advice or technical support while restoring or repairing a Victor product.
Don't see what you are looking for? We can be reached by email at inquiries@victor-victrola.com Due to time contraints, I will not be able to answer questions if the requested information is currently available on this website.
A Brief Background: My love for Victors and Victrolas started in April 1961, when my grandfather passed away, and my dad brought home his Victrola X phonograph, jammed in the back seat of our '59 Ford Galaxie. He lugged it into the basement and stuck it under the stairs with little fanfare. I was only 8 years old at the time, but soon became "hooked", sitting under those stairs and listening to the small collection of old recordings. My enthusiasm grew over time. In 1972, I began buying and restoring phonographs as a hobby, which grew into a serious passion. Since my father was a proficient woodworking craftsman, I worked with him to gradually master the techniques of furnitu
re restoration and "detail work" that is necessary to achieve a quality result. While attending college in upstate New York, I worked for renown clock and furniture restorer Martin Slowe, mastering the art of antique refurbishment and application of finish materials. Attending auctions, estate sales and swap meets occupied much of my time as well. Many hours were spent combing through old catalogs and doing historical research with other phonograph collectors. My website, "Victor-Victrola.com" started in November 1998 as a free public resource to provide information to collectors, hobbyists, and phonograph owners.
In September 2017, I retired after 41 years as an engineering manager in the field of acoustics and instrumentation, but phonograph collecting remains my long-time serious hobby. My website has always been run as a "negative cash flow" project simply to provide public data on Victor products, and to expand awareness of the phonograph collecting hobby. I am also actively buying, selling and restoring unusual phonographs to enhance my personal collection. My passion for the hobby and my interest to inspire new collectors remains as strong as ever. I still feel that same intrigue and captivation as when I first played grandpa's Victrola X back in 1961.
Thanks for reading!