The Victor-Victrola Page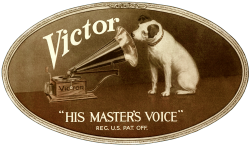 QUESTION: You used to restore and sell phonographs online. What happened?
---
ANSWER: Victor-Victrola permanently ceased performing machine restorations in December 2016, and temporarily suspended sales of phonographs as of January 30, 2020.
Maintaining a comprehensive restoration facility and skilled refinishing team proved to be financially impractical. Given that the antique phonograph hobby has been on the slow decline in recent years, we were unable to sustain the operation. In addition, increasingly stringent state and Federal regulations in the use of high-VOC solvents and finishing materials drove-up our operating costs by nearly 30%. Our last restoration was delivered on December 30, 2016, and we have since shut-down all restoration operations. We do not plan on returning to this business in the foreseeable future.
We had been planning a temporary slowdown of Victor and Victrola sales during the first half of 2020 in an attempt to reorganize and replenish our inventory, and to move to a lower-cost facility. With the outbreak of COVID-19, we decided to cease sales completely until the pandemic passes, and we can travel safely to auctions and estate sales to purchase machines for resale. We hope to restart our sales operations in spring of 2021, depending on when the COVID situation has ended.
Please check this website regularly for updates on phonograph sales.
PLEASE CLOSE THIS PAGE TO RETURN TO FAQ's or RETURN TO HOME PAGE VIA BUTTON ON TOP LEFT