RE-156
RARITY: ¤¤¤ ¤ VALUE ¤¤


---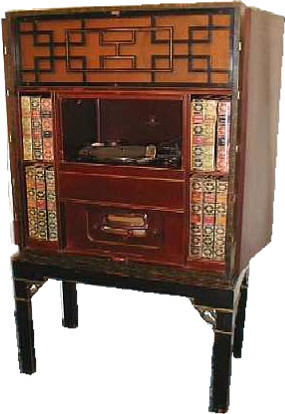 The RE-156 was a combination radio/phonograph set, produced only during 1930, after RCA had purchased The Victor Talking Machine Company. These instruments used the cabinets from the earlier Victor VE 9-56, and utilized an improved RCA radio and single disc record player. These are not truly Victor machines, but because they utilized Victor cabinets, they are included on this website.
Only 280 RE-75's were produced, since the onset of the depression had decimated the market for expensive home entertainment systems. Many units remained unsold by dealers, who continued to market these models well into the early 1930's. The cabinet is of a remarkably modern design for 1930, predicting style trends that would become popular in the 1950's.
Do you own an RE-156? Please take a moment and enter some basic information about your machine into the collector's database by clicking here. No personal information is required.