The Victor-Victrola Page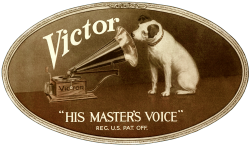 Capehart 405E "Chippendale" Serial Number 8440E


---
Build Date: 1937
Originality: 2 Top of lid (only) appears to have been correctly refinished many years ago.
Overall Condition: 3+ Beautiful condition. Fully rebuilt electronics and mechanics
(See the Ratings/Condition page for our grading scales)
Click any thumbnail image for a high-resolution picture.
YouTube videos will be coming soon!
The Capehart Corporation produced some of the best phonographs, radios and audio-reproduction systems that could be purchased for home use from 1930 through the late 1940's (with the possible exception of E H Scott). Those models in the 400 Series were the company 'flagships', and represented the best phonographs that money could buy in the 1930's. Per Robert Baumbach's book "The Incomparable Capehart", the 400-series of machines cost approximately $1,100.00 in 1937, which equates to over $20,000.00 in today's money! These magnificent phonographs are incredible works of art, both from an aesthetic and engineering point-of-view. Magnificently crafted cabinets with some of the best wood veneers avail]able were mated with advanced (and complex) tuners and amplifiers to provide a sound quality which was second-to-none. The marvelous record changer not only plays through a stack of from 4 to 16 records, it flips each record over after it is finished to play the other side before indexing to the next disc in the stack! And unlike some of the other early changer systems that were on the market, the Capehart systems are extremely gentle with shellac discs! The high quality tuner provides excellent AM and shortwave reception. Audio output is provided by two independent amplifiers (approximately 20 watts each); one driving a whopping 14" electrodynamic speaker and the other a closely matched 12" speaker, which are mounted at obtuse angles toward each other, such that both are facing the highly-detailed curving grillwork in front. The awesome power and crystal clear sound from your favorite 78 RPM records will amaze listeners. The quality of sound reproduction never grows old, and watching the complex 'flip and change' record mechanism can't help but impress everyone who sees it. It was one of the first sets to offer individual "bass" and "treble" controls.
This is a gorgeous piece of furniture. The "Chippendale" style cabinet features short, curved Queen Anne style legs, along with a beautiful scrolled trim along the top edge. Highly figured walnut veneers and elegantly shaped trim impart a rich appearance. The cabinet is of very heavy construction, and is extremely well built, almost to the extent one would find in a high-end piano. It appears as if the top of the lid was refinished at some point many years ago, but the work was very well done and matches nicely. The original finish on the cabinet shows only mild evidence of surface crazing on the lower front doors and light signs of wear and use throughout; the overall appearance is extremely nice, as can be seen from the pictures below. It weighs nearly 300 lbs., and, measures 44 inches in width, and 23 inches deep.
The electronics and mechanics of this set were fully rebuilt from the ground-up in 2014, including a complete 're-capping' of both amplifiers and the tuner, along with a complete realignment of the RF system. The changer was also torn-down, lubricated and adjusted as needed. Fortunately, this machine does not suffer from the 'pot metal' deformation issues in the changer that are common on some post-1940 models (when pot-metal began replacing steel castings due to World War 2 material restrictions). We went back through the entire machine in January 2021, replacing a few tubes, lubricating changer parts, and making minor adjustments. It now functions perfectly, virtually as it would have worked when new. It is 100% complete and correct in all respects; nothing has been altered or 'modernized' in the course of the restoration work. It still has the rare, original and highly desirable Capehart 12" and 14" electrodynamic speakers.
This machine should be used to play 1930's through 1950's 78 RPM shellac records only. The changer will only work manually with early acoustic records, and of course the sound quality from early discs will not compare with later (post-1925) electrically-recorded 78's. Nor will it play "45" or "LP" (vinyl) records, as these formats were not available until long after this machine was built. Records should be free of cracks or chips so as to avoid problems during the record changing process.

$ 4,250.00
Click any thumbnail image for high-resolution picture.
---