The Victor-Victrola Page
2023 Phonograph Events, Shows and Auctions Listing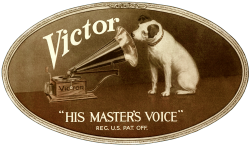 ---
Note: The following phonograph shows and auctions are scheduled for the upcoming year.
As of February 2, 2023, these are the only confirmed event dates. Keep checking this page for updates as future event schedules become available.
This site assumes no responsibility for cancellations, changes, incorrect information or other matters relative to these events.
Due to the CoronaVirus situation, many shows and auctions are subject to cancellation or postponement. Contact the linked websites for updates.
March 23-25 Carolina Antique Music and Phonograph Show in Charlotte, NC. For details go to: www.forum.talkingmachine.info/viewtopic.php?f=2&t=54814&sid=abb3d8852972a063e702601cce400ac6
April 29-30, 2023 Mechanical Music Extravaganza in Wayne NJ. For details go to: www.antique-sound.com/show
May 4-6, 2023 Stanton Phonograph and Music Machine Auction in Hastings, MI. For details goto: www.stantons-auctions.com
June 17-18, 2023 Antique Phonograph Society Midwest Expo in Schaumburg Ill. For details go to: www.antiquephono.org/#/event/future/1
November 16-18 2022 NOT CONFIRMED Stanton Phonograph and Music Machine Auction in Hastings, MI. For details go to www.stantons-auctions.com