The Victor-Victrola Page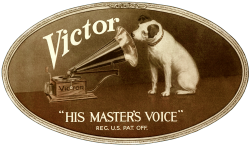 Should I restore my Victor or Victrola, or should I leave it original?
---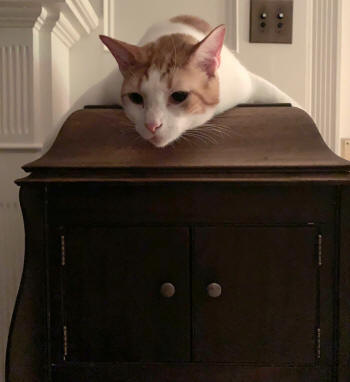 ANSWER: This question is asked very frequently, and we really can't provide a good answer, as it is a very personal decision. In almost all instances, if your phonograph is in good original condition, our advice is to leave it that way! Making mechanical repairs are fine, as long as they maintain the correct components to keep the machines as original as possible.
Antiques always retain better value if they retain the original finish, even if they show some minor damage or wear. However, if your machine is really frazzled, falling apart, has been stored in a damp basement for years, or if Fuzzy the Cat has been using it as a scratching post, then the only way it will ever look good again is to restore it. Some people prefer to leave their phonographs untouched, no matter how bad they look, and others want them looking "like new". Only you can determine what is best for your situation. A mechanical rebuild of the motor and other components is not considered a "restoration", and will not harm the value in any way (providing it is done correctly).
PLEASE CLOSE THIS PAGE TO RETURN TO FAQ's or RETURN TO HOME PAGE VIA BUTTON ON TOP LEFT