77006E

VV-XVI Serial Number 77006 Type E Circassian Walnut
Build Date: April, 1913
Originality: 1 All original right down to turntable felt!
Overall Condition: 3 Exceptionally nice example with a few minor "zings" and light wear
(See the Ratings/Condition page for our grading scales)
---
See it in action on YouTube. Click here.
Here's a Victrola for someone who is looking for a very special and rare machine. The VV-XVI was Victor's "Flagship" Victrola model, large in size and impressive in design. With Victor's best 4-spring motor, gold-plated trim and hand-carved corner posts, these machines are imposing, and can dominate a good-sized room. In August 1912, the XVI model underwent a major design change (the suffix letter was changed to "E"); and the cabinet became much more ornate and detailed, and was enlarged considerably. Those XVI's with an "E" or "F" suffix had an extraordinary amount of hand-carving on the corner posts (even more than the previous versions), and these never fail to gain attention. The amount of carving was decreased in 1915 to save production costs, so these elegant versions were not available for very long. The vast majority of these models were produced in mahogany, with oak running a distant second. This example was produced in the optional Circassian Walnut finish. This wood was imported from Russia, and was sought-after for its remarkable grain figuring and warm colors. U-Boat activity at the onset of World War One cut-off the supply of Circasssian wood coming into the USA, so American Walnut became the "premium" finish after 1917. But American Walnut can't compare to the beauty and elegance of the Circassian variety. This example has exceptionally vivid grain figuring, and many collectors will pay a premium for a strongly figured finish. This machine is 100% original, untouched, and unrestored. Nothing has been "messed with" or "fixed up", except for a full overhaul of the mechanics. The finish has absolutely no crazing. However, as is often the case, there are a few small "zings" here and there, including several on the top of the lid and on the front tone doors (see pictures). However, these are not in any way large or deep enough to detract from the appearance, and most people would probably not even notice them.
This machine comes complete with a full set of correct Victor record albums. Please note that flash reflection in these pictures can make the finish appear rough or "textured". It is smooth as silk, with no signficant defects.
This phonograph sold for $250.00 new, which equates to about $6,500.000 in today's money. Quite a chuck of change when the average wage as $25.00 per week! This would be a great centerpiece of any collection, and will blend-in with virtually any room decor. Try to find another one like this, in great original condition! You can find more on the XVI by clicking here. Prices for Circassian Victrolas have remained strong, many selling for above $5,000.00 in today's market; we have priced this very reasonably, considering the great condition and rarity.
This is a phonograph for the person who wants than exceptional phonograph in their home or collection. The soundbox has been completely rebuilt; the motor has been fully overhauled. It comes with our 2 year unconditional performance warranty.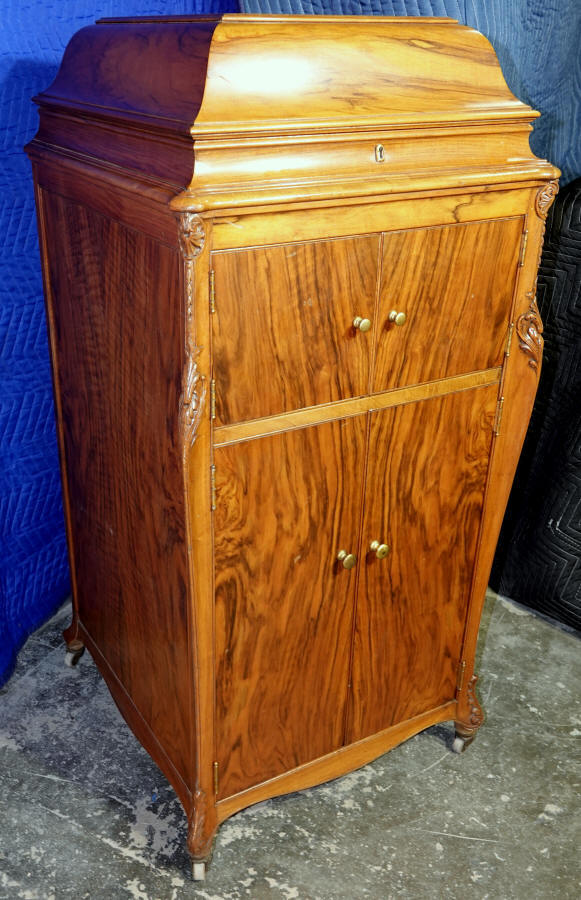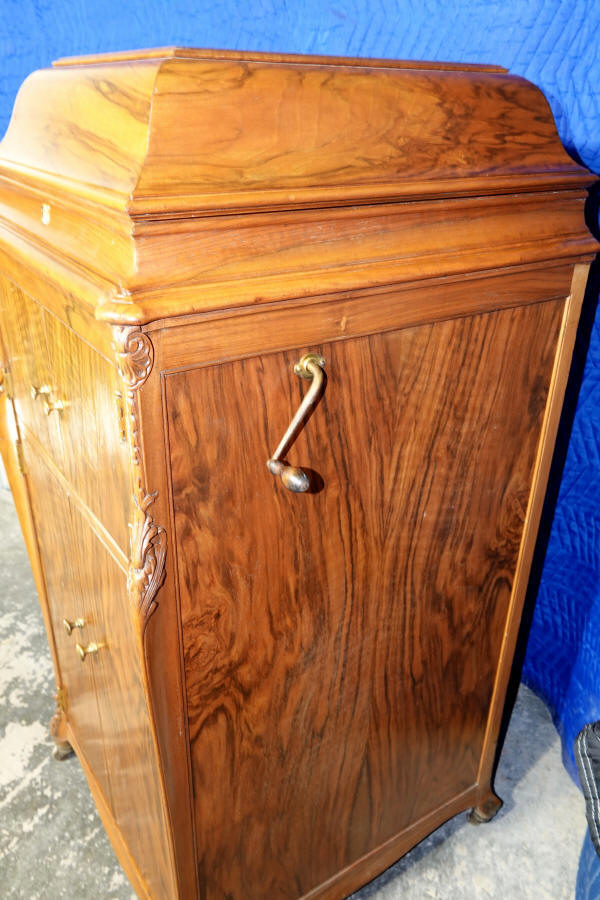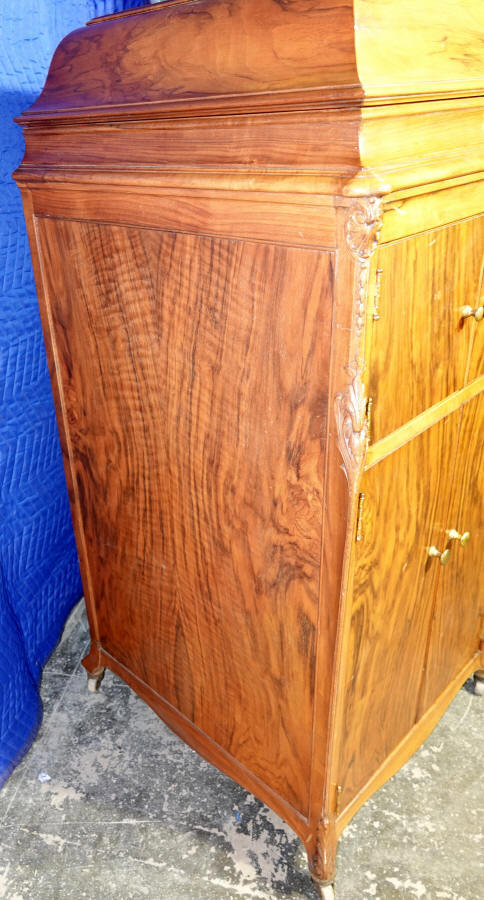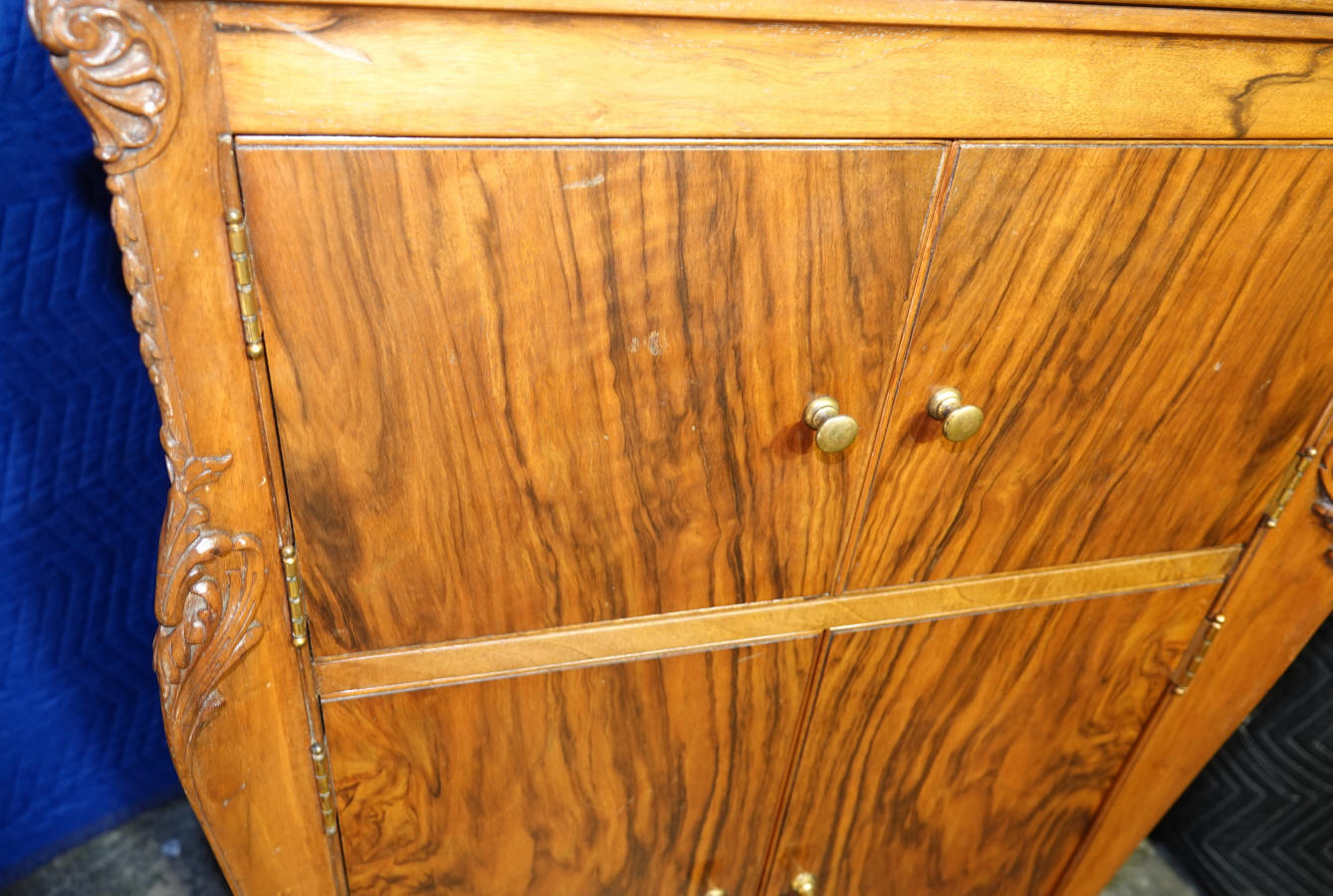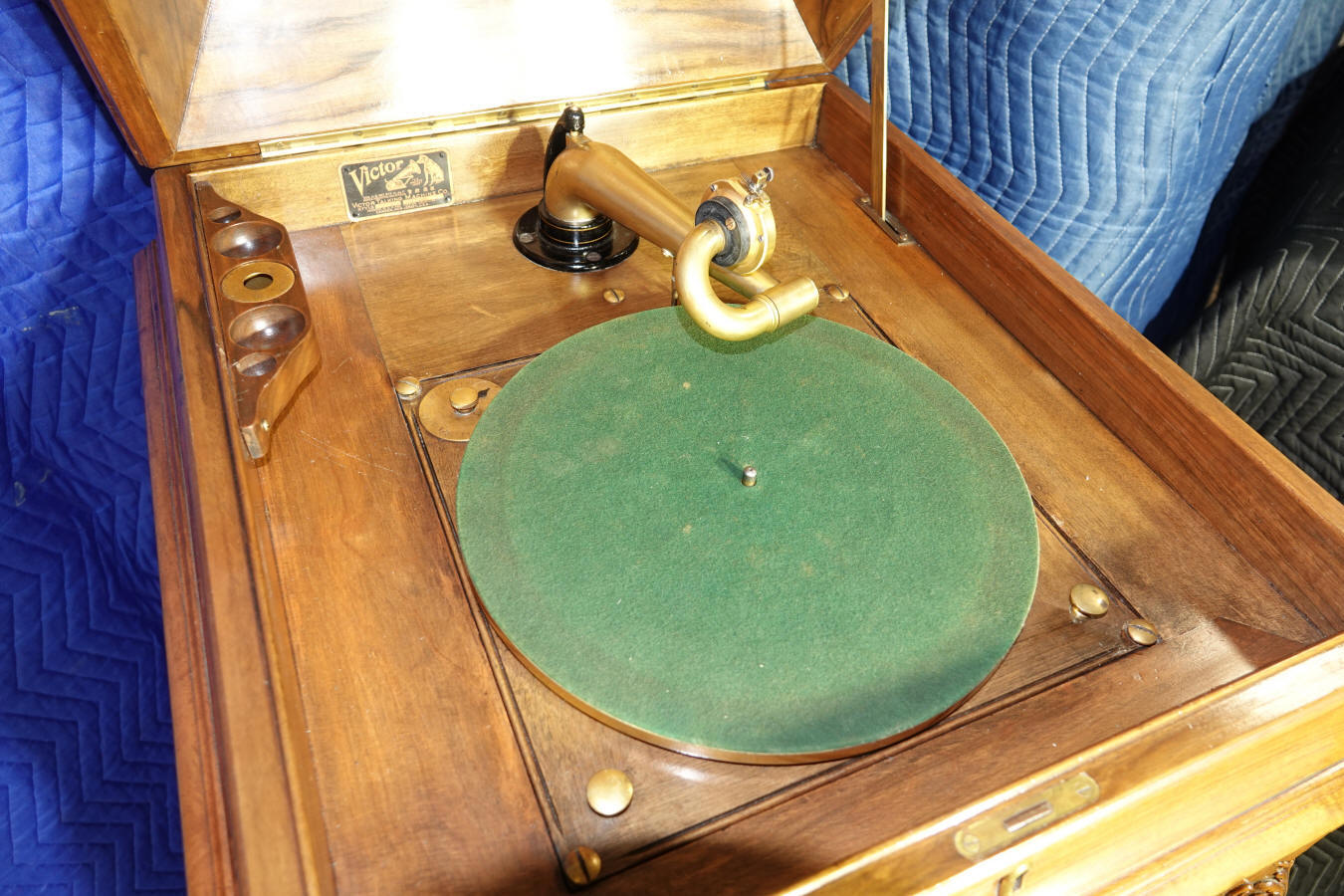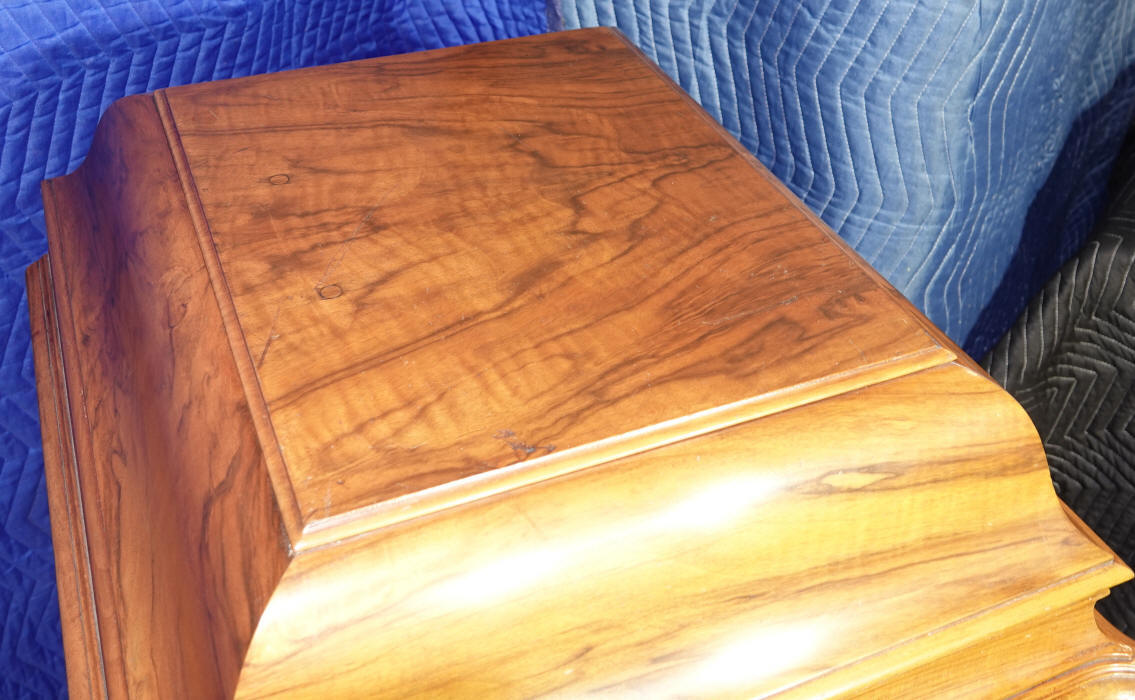 PRICE: $3600.00