VV 2-65
RARITY: ? VALUE ¤


---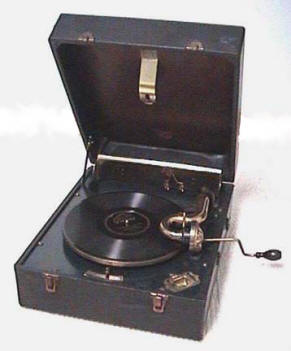 The VV 2-65 was a premium portable model introduced around 1930, after RCA had purchased the Victor Talking Machine Company. It featured gold plated hardware, a wood case covered with a textured brown fabric material brown covering. Like the VV 2-55, it used an Orthophonic Sound Box and a single spring motor. The 2-65 was discontinued around 1933.
The original selling price and production volumes are currently unknown.
Do you own a Victrola VV 2-65? Please take a moment and enter some basic information about your machine into the collector's database by clicking here. No personal information is required.